Data portal
The PHIDU Data Portal provides quick and easy access when you need data for a suburb or town or locality, for a topic or indicator. This makes it the tool to use when you need data for a limited number of areas, or topics/indicators.
We welcome you to explore this rich interactive data set.
Social Health Atlases of Australia: Population Health Areas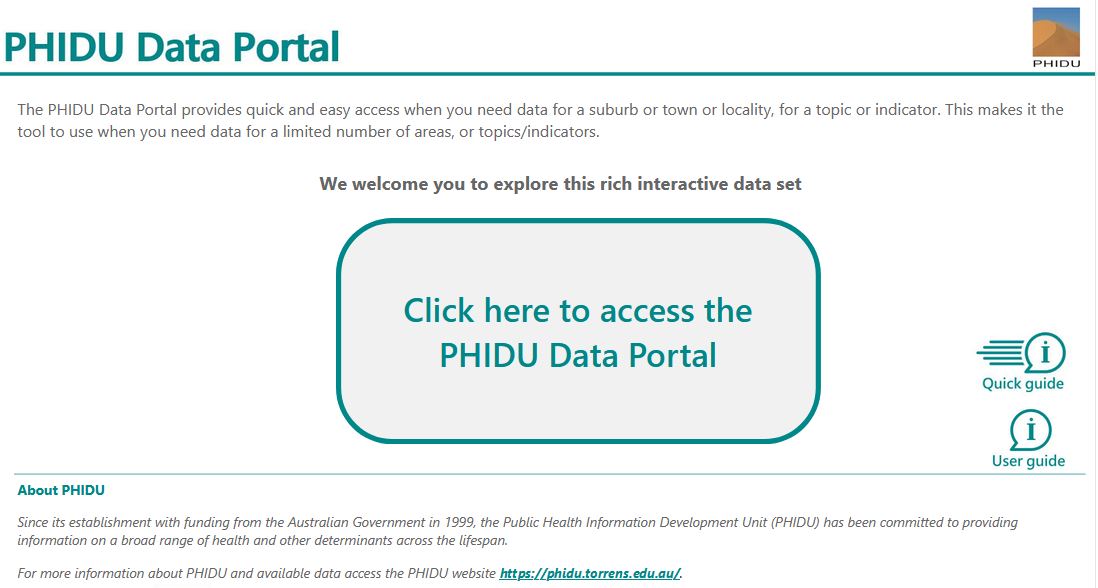 For information regarding the indicators or geographies, refer to the Social Health Atlas contents list or the geographical structures section of the website; for earlier release data, refer to the data archive.
Please Contact Us if you have any questions about the Data Portal or if you wish to provide feedback.